Featured Item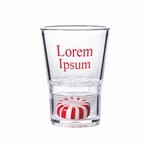 2 Oz. Flav-A-Shot™ Infusion Acrylic Sh...
Infusion acrylic shot glass two piece 2 Oz. acrylic shot glass. Place an edible condiment (such as candy, fruit, gum, licorice, chocolate, etc.) into the removable bottle compartment of the unit. Reas...
$2.70 - $3.42
Welcome to MasterScreenGraphics.com
Master Screen Graphics is located in the growing city of Leander, Texas
For over 30 years, Master Screen Graphics has been providing high-quality, professional services such as
for individuals, businesses and organizations.
Please check out our website. If you have any questions, just
click here
to contact us!
Thanks for visiting!
Master Screen Graphics