Featured Item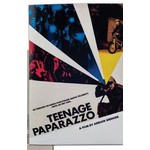 Video In Print Card - 2.4" or 4.3&q...
Video in Print engages the audience in a revolutionary way: your custom-printed traditional corporate marketing communication is amplified by an arresting video, synchronized with crystal-clear audio....

Welcome to MasterScreenGraphics.com
Master Screen Graphics is located in the growing city of Leander, Texas
For over 30 years, Master Screen Graphics has been providing high-quality, professional services such as
for individuals, businesses and organizations.
Please check out our website. If you have any questions, just
click here
to contact us!
Thanks for visiting!
Master Screen Graphics